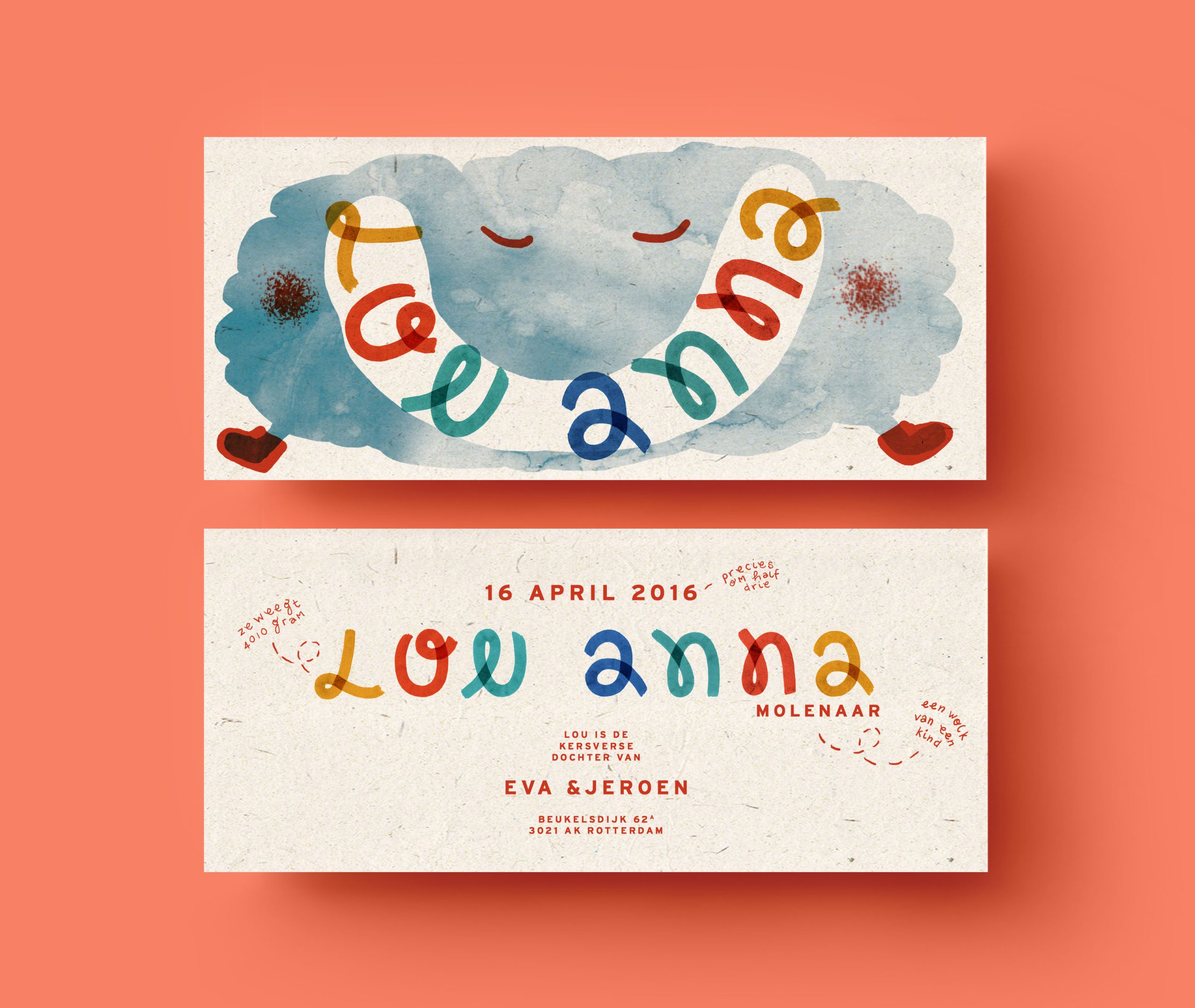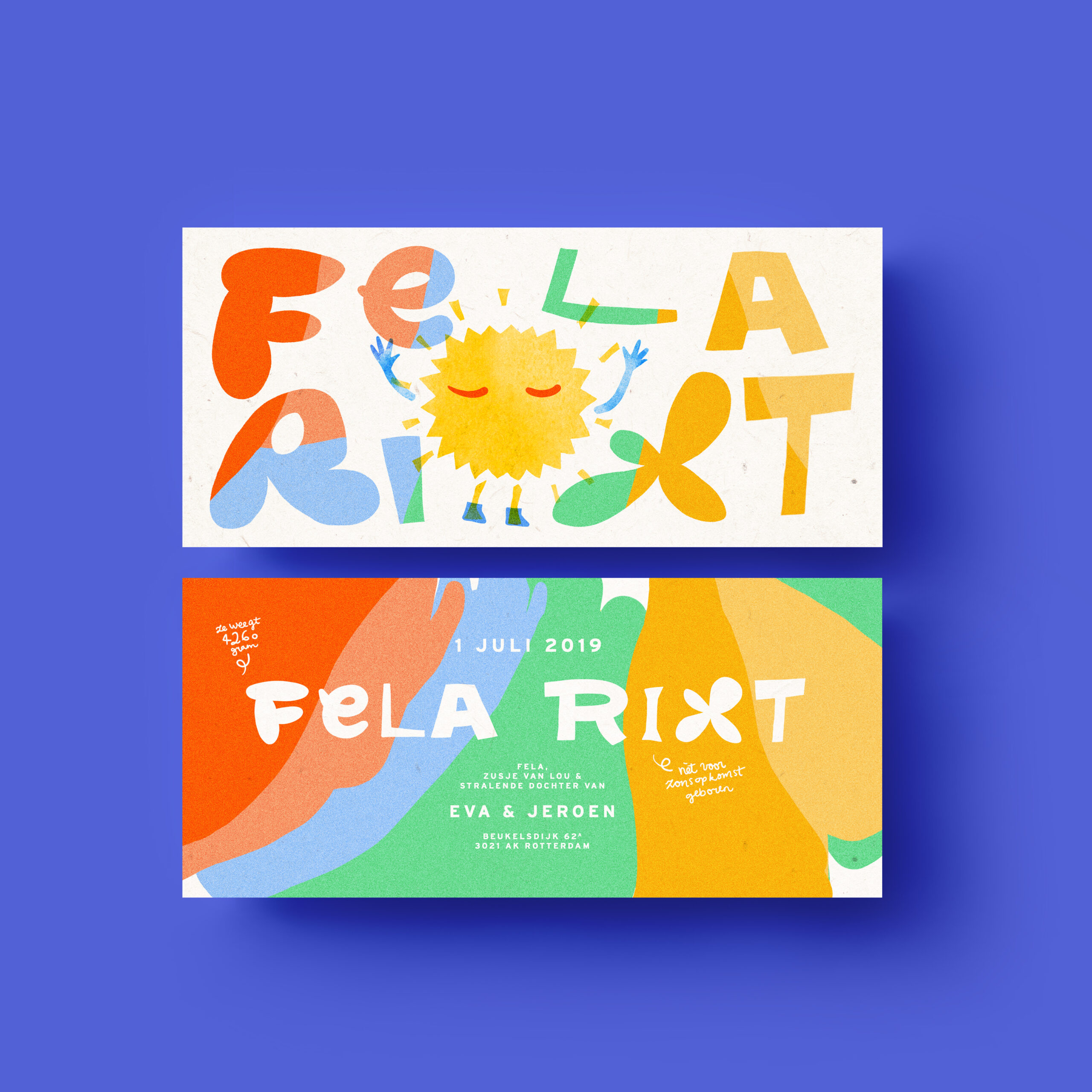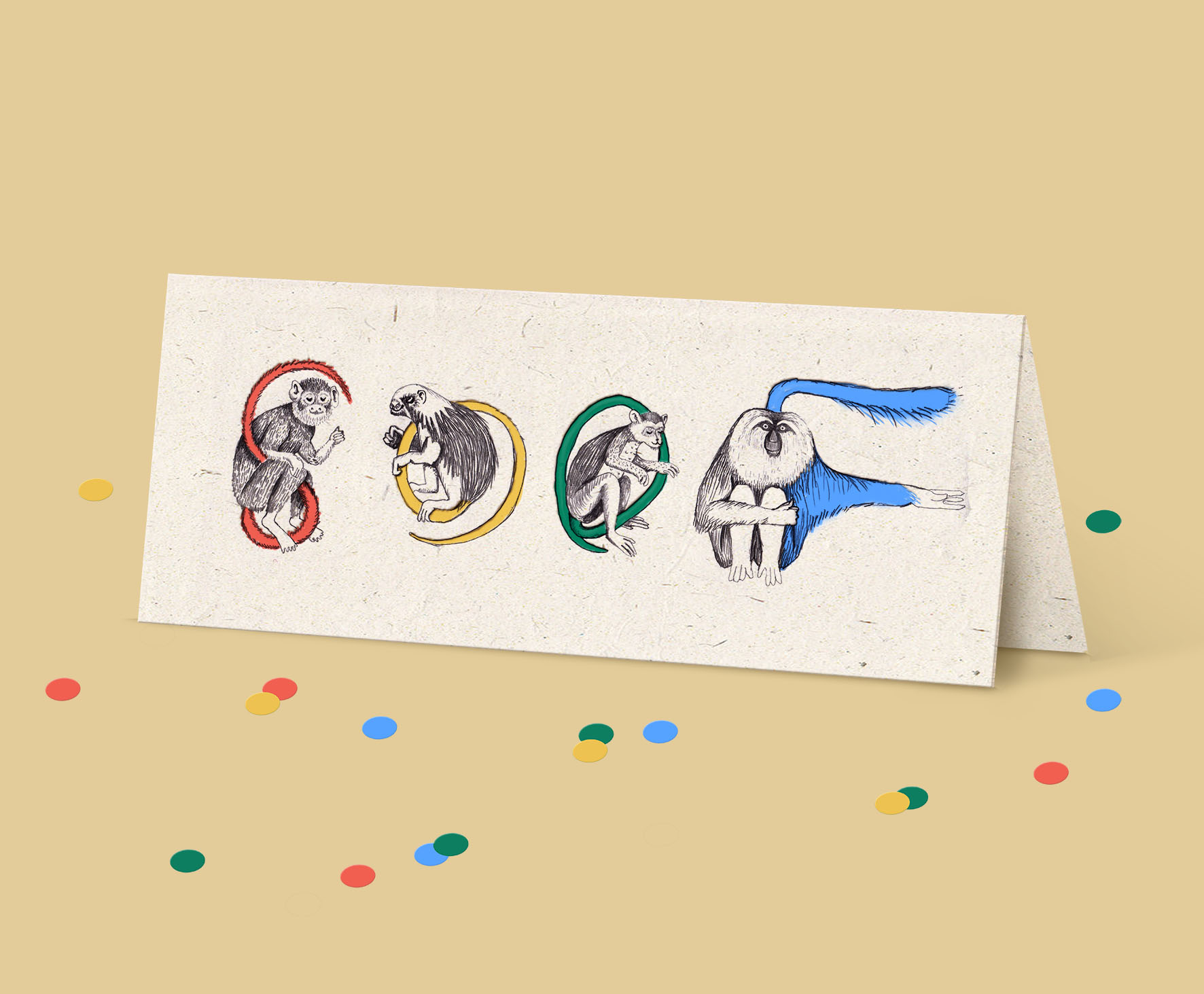 It is always a great honour to be asked to design a birth card. One of the most important announcements in your life! All the designs you find on my website are personalised. Yes, you can order a cheaper card online, but it will not be as unique for sure. As you can imagine, a unique design takes a lot of effort and time to create.
First I gather the parents thoughts, make a design proposal. Then tweek until I find the right tune that resonates with all involved. Then we find the right printing technique, the right paper. Keep in mind, to create a card like this you have to be in time to get your spot on my schedule.
But then you have the result! Many parents ask me to do wall papers, art, mugs and t-shirts with the same print. And why not, this baby is worth it!